Ayers Rock
Ayers Rock Steak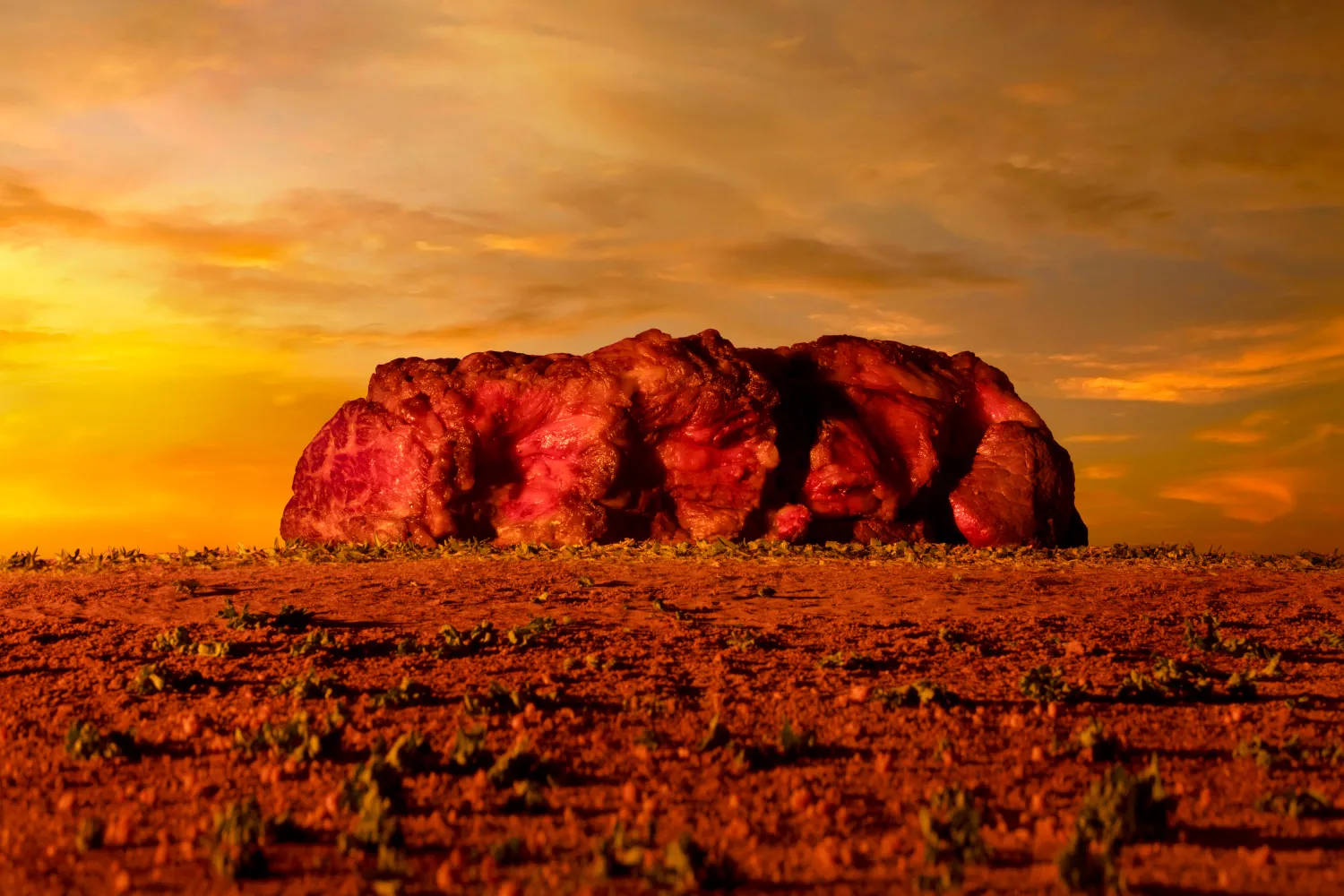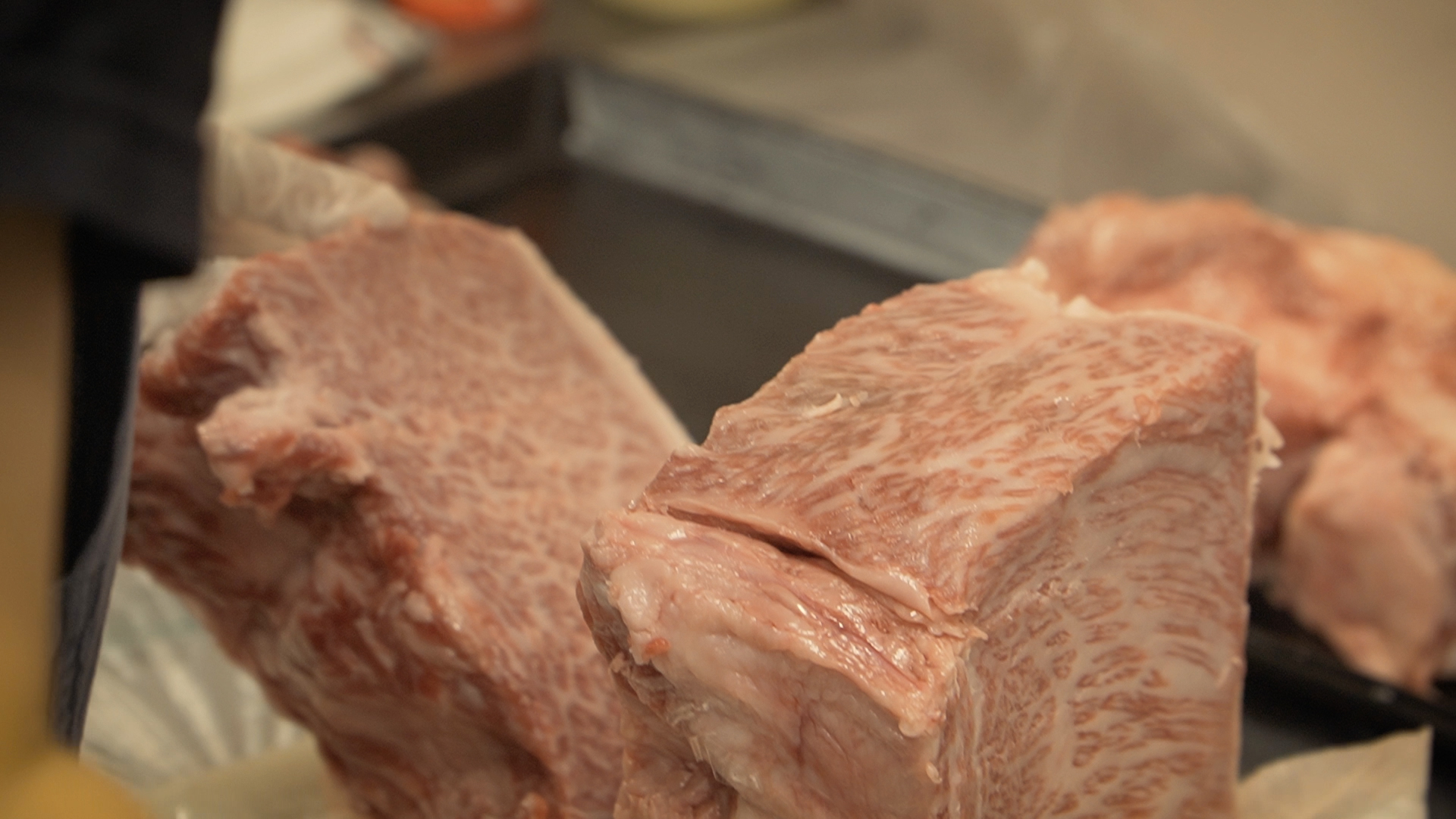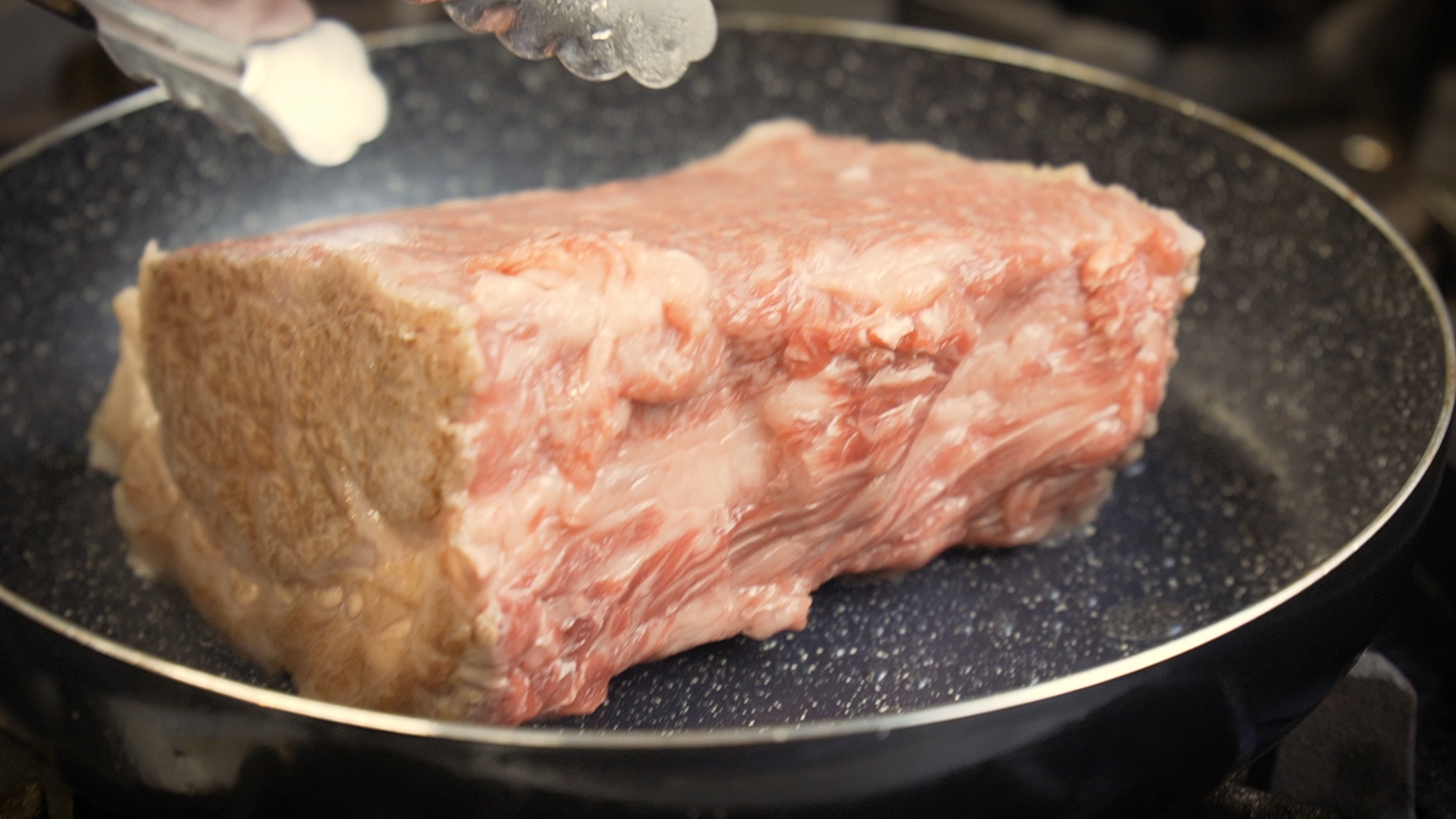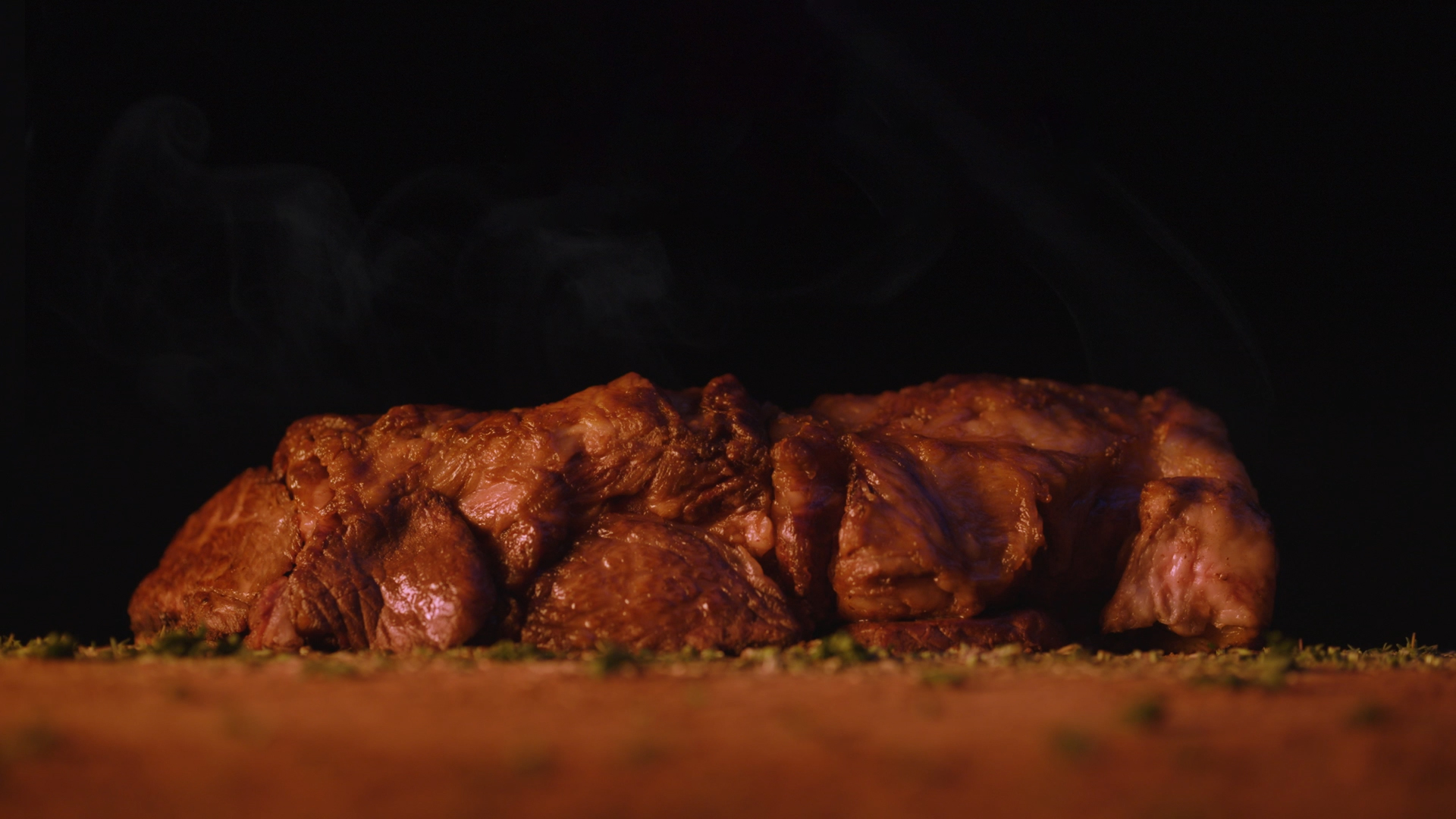 LET´S COOK
"MIYAZAKI WAGYU"
Ayers Rock Steak
[Ayers Rock Steak] for two or three
Ingredients
Sirloin (2~4cm thick)・・approx.450g
Salt・・・・・・・・・・・・Approximately 1% of the weight of the meat
Pepper・・・・・・・・・moderate amount
Beef tallow・・・・・・・・・・・moderate amount
Recipe
1. Take the meat out of the refrigerator for 1 hour to let it come to room temperature. Cut the meat strings and apply salt and pepper to it 10 minutes before grilling.
2. In a pan over low heat, blend the beef tallow. Put 1 in the frying pan and brown the meat on all sides, for 3~5 minutes each. After 20 minutes, turn the heat higher and sear the meat on both sides.
3. Take the meat off the heat, wrap it in aluminum foil, and let it rest for 10 minutes.
[Honey mustard sauce]
Ingredients
Mix mustard・・・・・・・・・moderate amount
honey・・・・・・・・・・・・moderate amount
Recipe
Mix mustard and honey. (Add a little mustard for accent if you like.)

Suggested garnish: Carottes râpées
・Cut carrots into strips. (You can also use a slicer.)
・Mix honey, cut orange rings into small pieces, white pepper, and a moderate amount of vinegar.
・Mix together with shredded carrots and serve. (You can also use orange or yuzu type ponzu vinegar)