Grand Canyon
Grand Canyon Roast Beef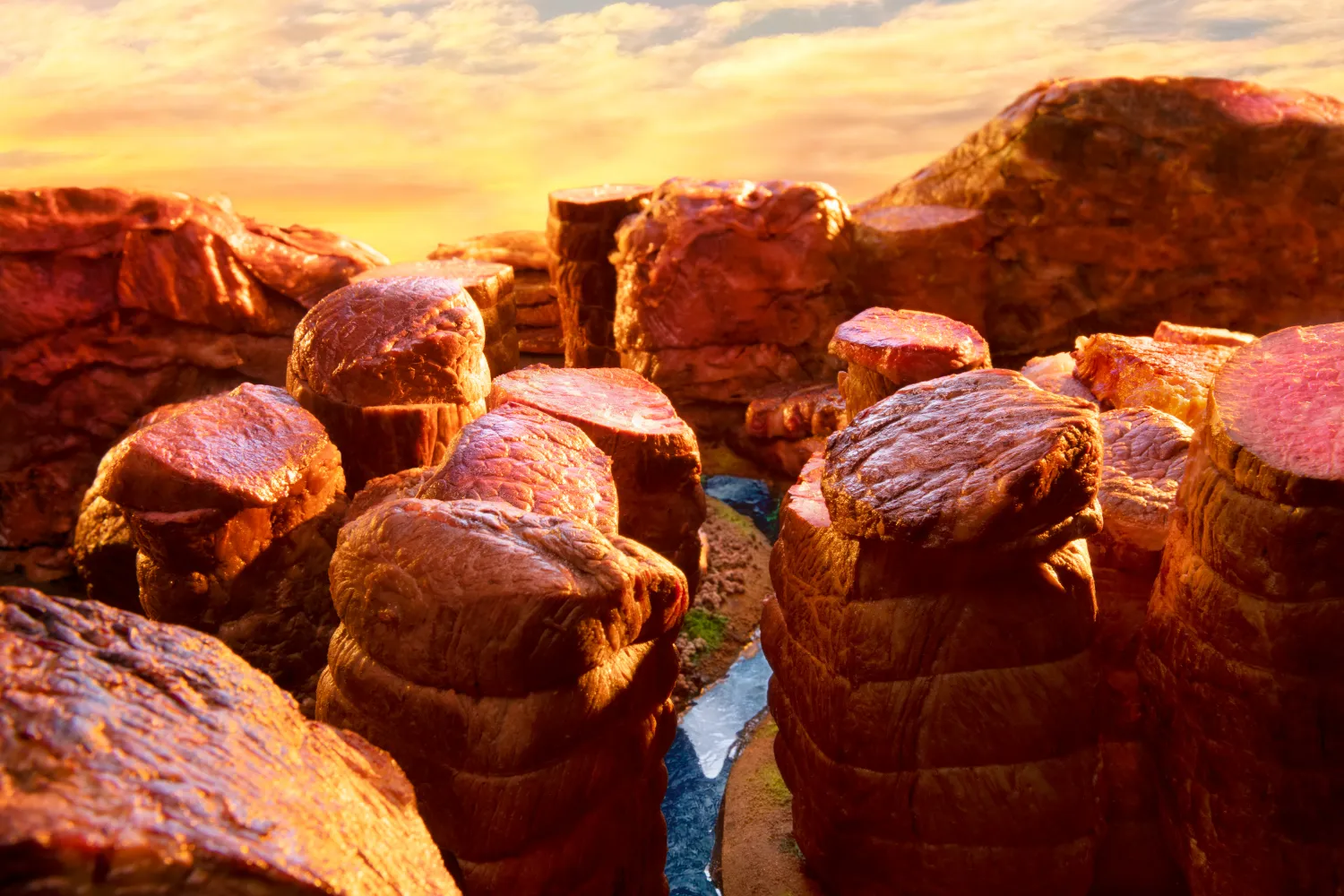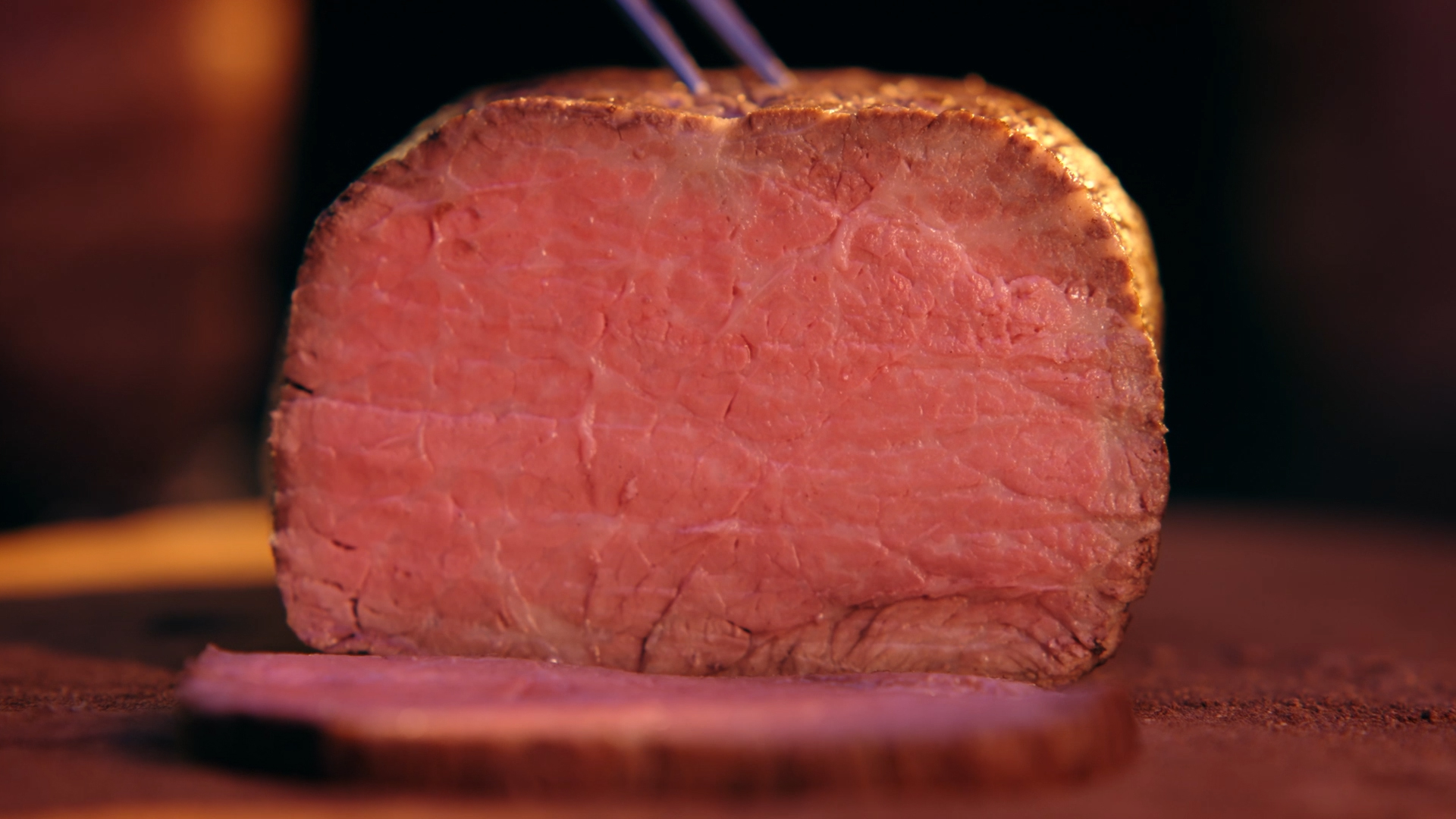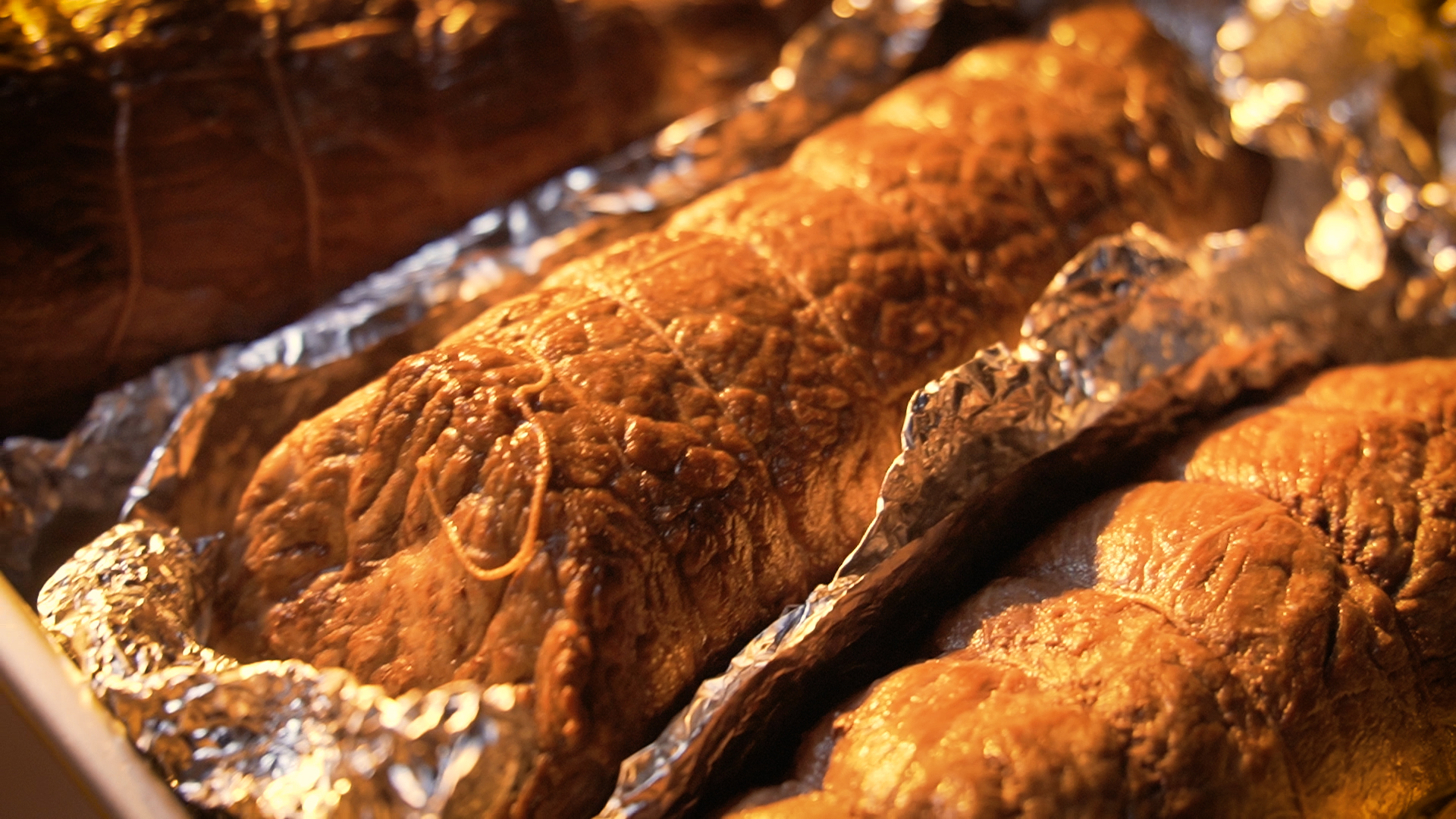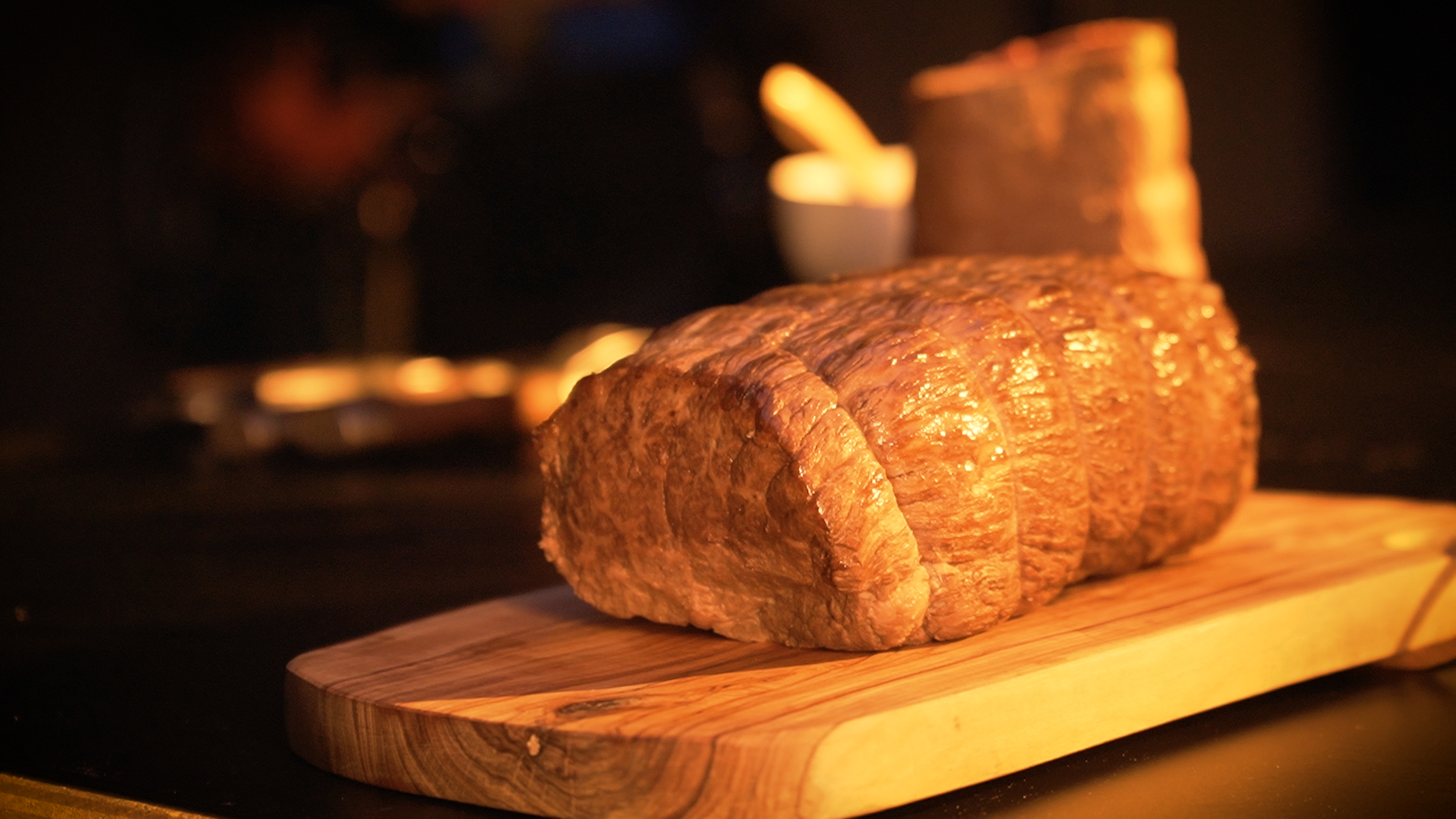 LET´S COOK
"MIYAZAKI WAGYU"
Grand Canyon Roast Beef
[Grand Canyon Roast Beef] for two or three
Ingredients
Beef round・・・・・・・500g
Salt and pepper・・・・moderate amount
Cooking oil・・・・・・moderate amount

Recipe
1. Take the beef round out of the refrigerator for 1 hour to let it come to room temperature. Apply salt and pepper to the meat 10 minutes before grilling. Preheat the oven to 150°C.
2. Place salad oil in a frying pan over high heat and brown the beef rounds on all sides. Cook quickly so that it does not cook all the way through.
3. Put 2 in the oven and bake for 20 minutes.
4. Wrap the meat in aluminum foil and let rest at room temperature for 30 minutes. Use the juices for the sauce.

※You can use the juice to make a delicious gravy.
[Gravy sauce]
Ingredients
Juices (from grilled meat)・・・・・・・・100cc
Grated onion・・1/4 piece
Consommé Powder・・・・1 tsp.
Butter・・・・・・・10g
Starch with water
 Starch・・・・・・1/2 tsp.
 Water・・・・・・・・1/2 tsp.
Recipe
1. Put the gravy, grated onion, and consommé in a small saucepan over heat and simmer until the amount is reduced by half.
2. Lower the heat, and pour the dissolved starch into the pan. Add butter and melt.

Suggested garnish: Easy Mashed Potatoes
・Use potato flakes. ( I recommend the ones that are not pre-seasoned.)
・Mix with warm milk until desired consistency.
・Powdered onion soup base is recommended for seasoning. Consommé is also suitable.