Pyramid
Pyramid dice steak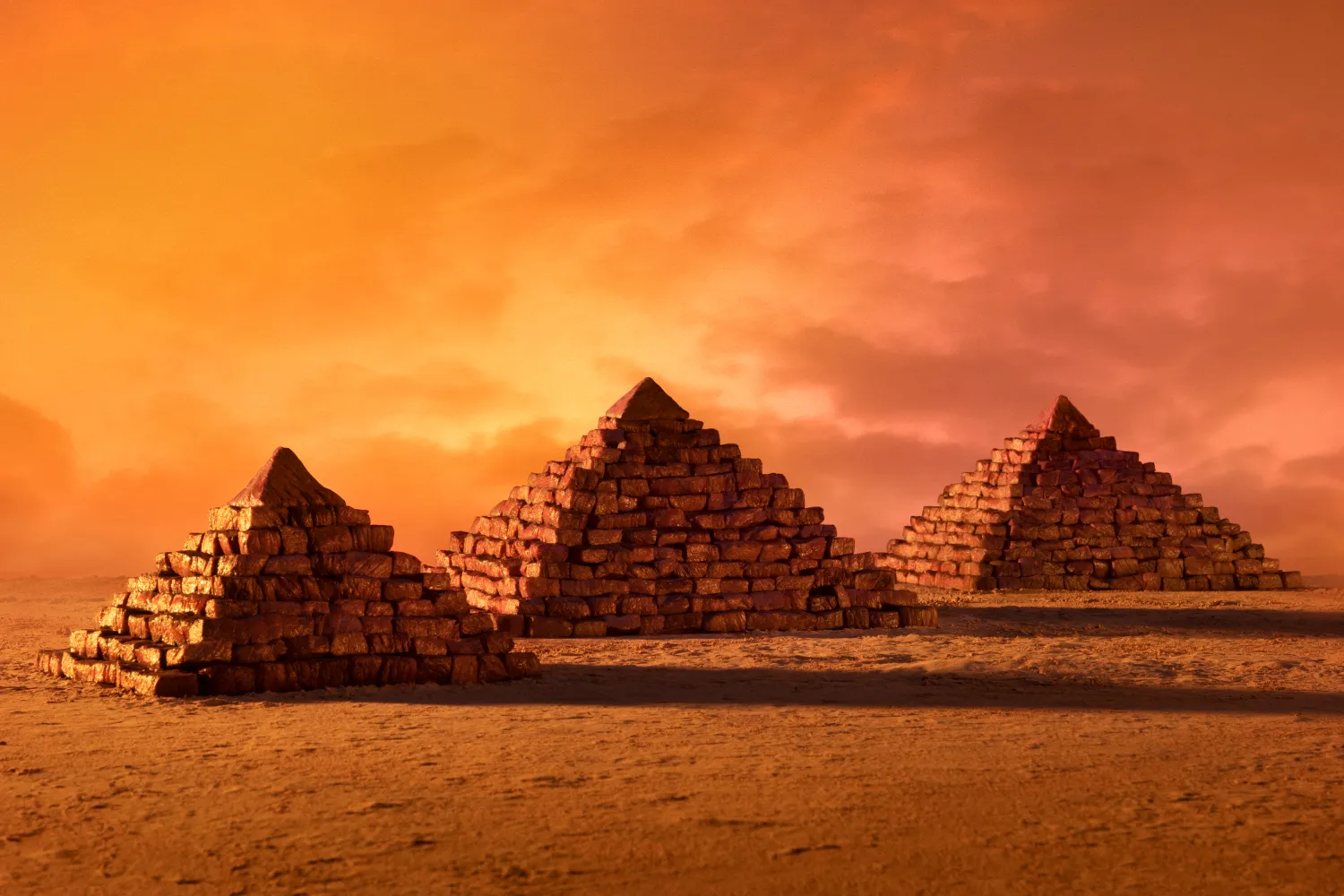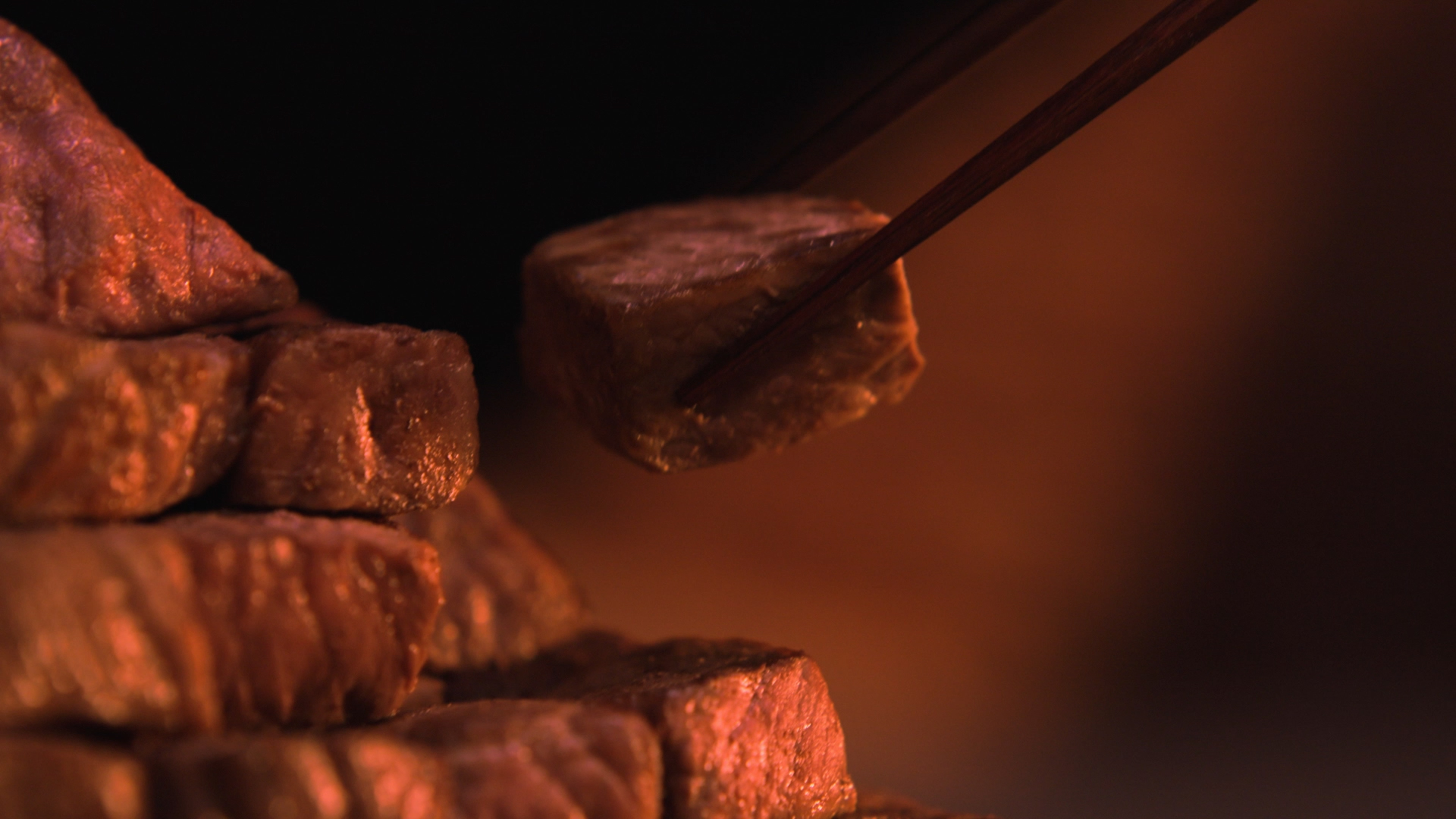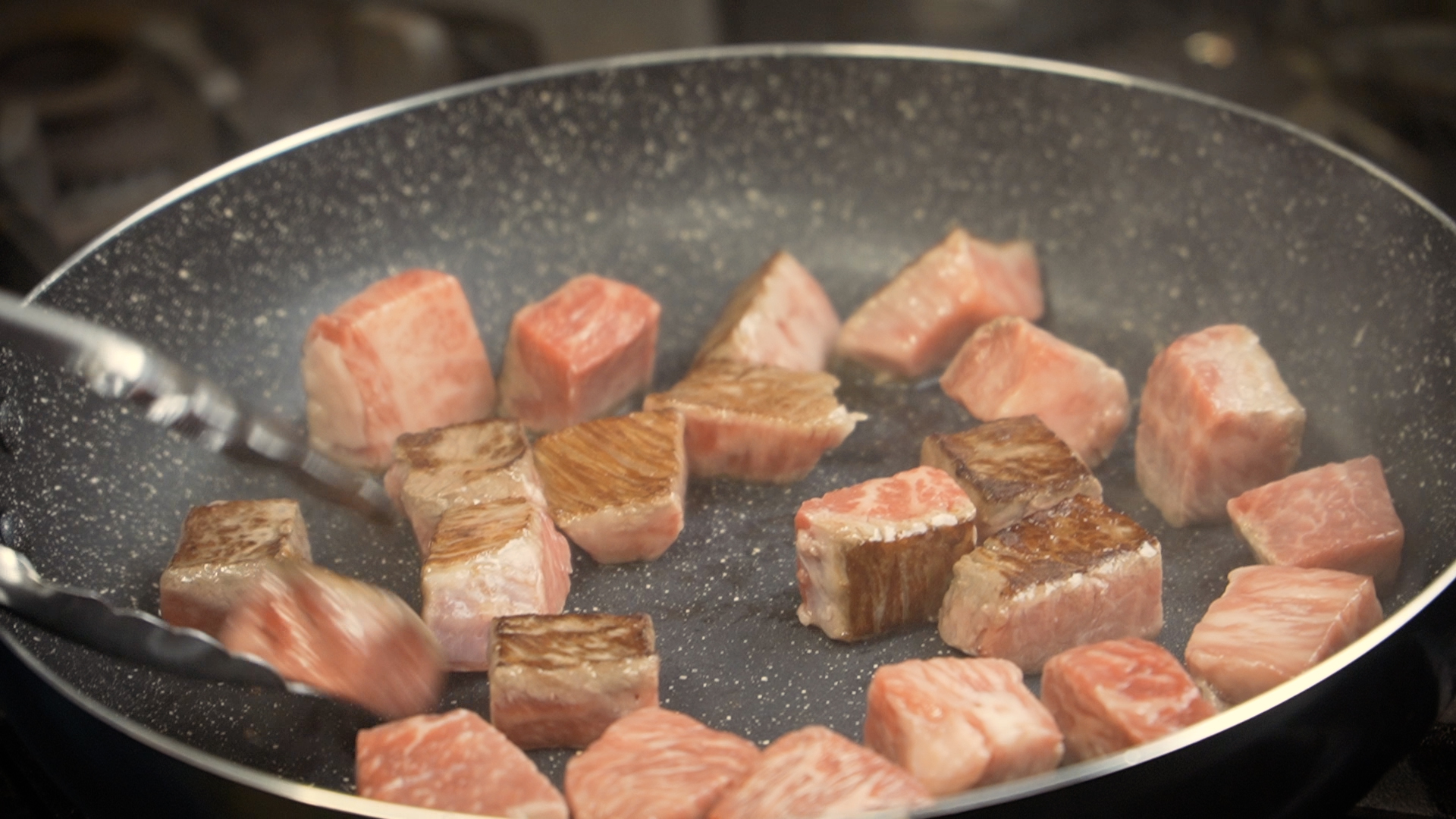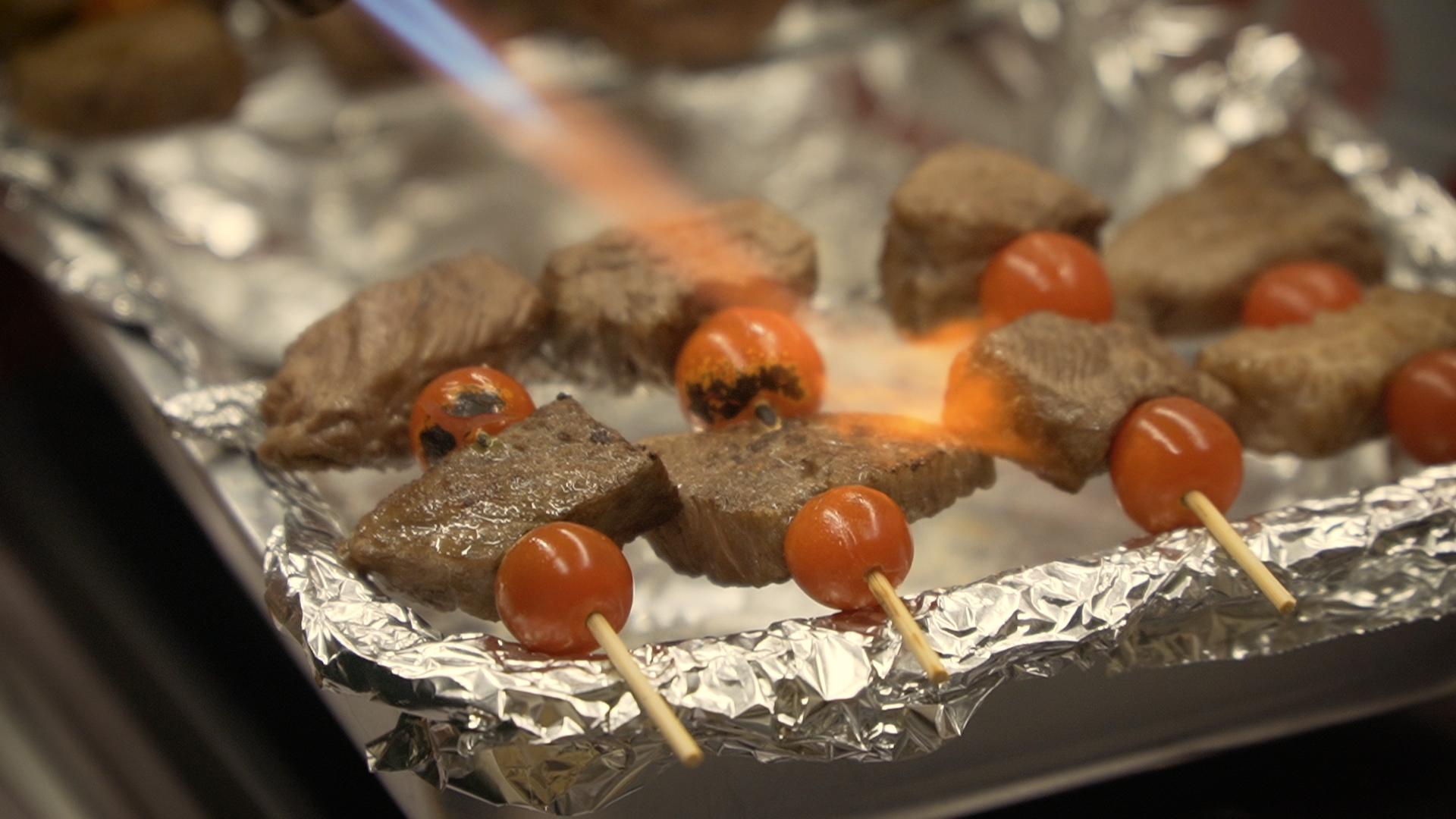 LET´S COOK
"MIYAZAKI WAGYU"
Pyramid dice steak
[Pyramid dice steak] for two
Ingredients
(for two)
Beef round・・・・・・300g
Salt and pepper・・・・・moderate amount
Beef tallow・・・・・・・・・moderate amount

Recipe
1. Remove beef round from the refrigerator and allow it to come to room temperature for about 30 minutes. Cut the meat into 2~3 cm cubes, and apply salt and pepper all over the meat.
2. Put beef tallow in a frying pan over medium-high heat and let it melt. Put 1 in the frying pan and grill it to brown on all sides.
※You can choose your favorite beef parts, such as loin, sirloin, or thigh.
※Steak sauce or salt and wasabi are also recommended.
※It is also delicious, skewered with vegetables, etc., and grilled.